Avoiding Death by PowerPoint: The Pecha Kucha Method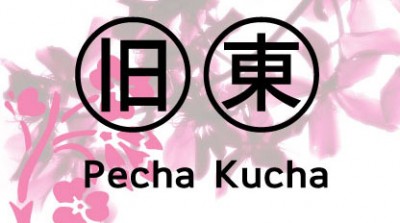 Years ago, I heard about a method of delivering PowerPoint presentations that helped avoid many of the pitfalls we encounter when preparing or watching them - slides with tons of text, presenters reading directly from the slides, presentations that seem to take forever!
The format was simple - limit presenters to the number of slides they can have, limit them to just one image on a slide, and limit them to little or
no
text. Then, force the presenter to use the auto-timing in PowerPoint so that each slide only plays for a limited time and then the presentation moves on automatically.
I loved the idea, but forgot what it was called. I knew it had a Japanese name and I searched everywhere for it, to no avail. Well, I ran across it last night! It's called
Pecha Kucha
. The format is exactly as described with even more specifics - 20 slides for 20 seconds each. The
Official Pecha Kucha Website
has even more details.
Here's a video of a Pecha Kucha that explains Pecha Kucha:
The idea has spawned Pecha Kucha Nights (PKN's) all over the world. PKN's are social events in which local presenters use the Pecha Kucha format to present on a variety of topics. Coupled with socializing and happy hour, these events are creating a big following. I even discovered there are PKN's in good old San Antonio! Click
HERE
to search for PKN's in your city.
Pecha Kucha has "spin-off" styles as well.
Ignite
is a similar format (20 slides for 15 seconds each), as is
Lightning Talk
, and
Speed Geeking
.
I could really see this format having strong educational value. As we try to equip our students with 21st Century Skills, it's clear that presentation skills are important. I have seen far too many student PowerPoint presentations where students read directly from the screen. Forcing them to use the Pecha Kucha format would heighten their delivery skills and get them to PRACTICE before presenting.
So, try out some Pecha Kucha and avoid PowerPoint death!